Caipirinha's PINK HOT PORSCHE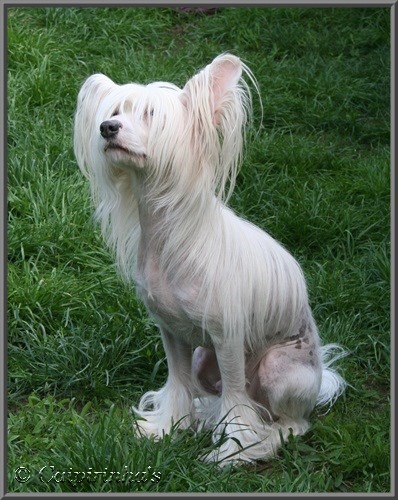 Angel kisses from up above, never to be forgotten, but always loved ......
May 15, 2014 - May 18, 2018
Sire: Multi-Champ. Whisperingln' THE DEVILS ADVOCATE Keanu
Dam: Multi-Champ. INCREDIBLE ME von Shinbashi Memy
prcd-PRA and PLL normal/clear by default
Porsche had to be brought to the vet clinic totally unexpected on his 4th birthday. A day later he had an emergency surgery but passed away on May 18, because of lung failure. End of June he will be cremated to find his forever place with all the others, which have already gone over the Rainbow Bridge, in the memorial corner.
This totally unexpected death of a much too young boy bred here, makes the deep dark hole where I sit in since the death of his sire, even deeper and darker. Out of this hole I will not be able to escape for a long time. Rest in Peace my darling, I will never forget you and carry you in my heart forever.
In the morning of June 5, Porsche was cremated, and in the evening I went to get his urn home. Also his ashes in a pendant is now haning on my rearview mirror in the car.